SPRINGFIELD – Four individuals charged in the ongoing federal case against former House Speaker Michael Madigan are scheduled to face a jury trial in September for their alleged roles in the ComEd bribery scandal.
On May 5, scores of police officers from across the state, as well as many of their friends and families, will be in Springfield for a ceremony honoring officers who gave their lives in the line of duty.
A new law is on the books designed to help prevent sex offenders from finding work at Illinois schools. Meanwhile, the Illinois Department of Public Health is on the lookout for severe cases of hepatitis in children.
An electric pickup truck is being called the coolest thing made in Illinois, following an ongoing competition, and Illinoisans may need to keep an eye out for farm equipment on roads as planting season is off to a slow start.
Trial set for defendants in Madigan bribery case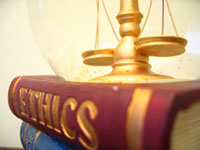 September 12 will mark the beginning of a trial for the first four defendants in the bribery case involving former Speaker Madigan. Defense lawyers had asked for a bench trial, but federal prosecutors have rejected that proposal, meaning the four will face a jury trial in the fall.
The defendants include Michael McClain, a former lawmaker and longtime confidant of Madigan; Anne Pramaggiore, former CEO of ComEd; John Hooker, former ComEd lobbyist; and Jay Doherty, a former consultant to ComEd and former leader of the City Club of Chicago.
The four individuals are accused of conspiring to bribe former Speaker Madigan by arranging for jobs, contracts, and monetary payments to many of his associates, including instances when associates performed little or no work.
Madigan and McClain were both indicted earlier this year on racketeering charges that include the ComEd scandal. Madigan has pled not guilty, but no trial date has yet been set for the former Speaker.
State Sen. Craig Wilcox (R-McHenry) says the ongoing legal case exemplifies the state's need for stronger ethics rules for elected officials. Despite the recent spate of indictments, the General Assembly advanced no new ethics legislation during the spring session.
More information about the case can be found at https://www.chicagotribune.com/news/criminal-justice/ct-comed-bribery-scheme-michael-mcclain-madigan-jury-trial-set-20220426-ssx3mjlefrdzbpc3il2aq6j5qm-story.html
Fallen officers to be remembered at Capitol
Officers who gave their lives in the line of duty will be honored at ceremony May 5 in Springfield attended by their friends, their families, and scores of police officers from across the state.
The annual ceremony on the grounds of the State Capitol complex will honor and remember those officers who were killed in the line of duty during the 2021 calendar year. The names of those officers will be added to the Illinois Police Officers Memorial there.
Honorees this year include: Melrose Park Police Officer Joseph T. Cappello III, Chicago Heights Police Officer Gary Steven Hibbs, Illinois State Police Senior Master Trooper Todd A. Hanneken, Hometown Police Lieutenant James J. Kouski Jr., Cook County Sheriff's Police Officer Allen Serta Giachetti, Champaign Police Officer Christopher Neil Oberheim, Brooklyn Police Officer Brian Russell Pierce Jr., Chicago Police Officer Ella Grace French, Pontoon Beach Police Officer Tyler Nathaniel Timmins, Wayne County Sheriff's Deputy Sean Ian Riley, and Bradley Police Sergeant Marlene R. Rittmanic.
More information on the schedule for the day can be found at http://www.illinoispolicememorial.org/Ceremony.aspx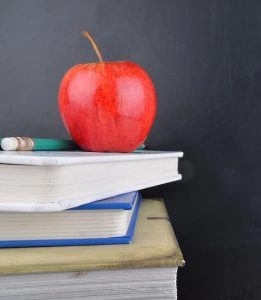 Helping schools avoid hiring previous sexual offenders
School employees who commit sexual offenses against students should not be able to simply move on and find work at a new school. A new law aims to make sure of that.
House Bill 4316 creates new requirements and systems for reviewing the employment history for all school positions that involve direct contact with students. This includes a template developed by the Illinois State Board of Education for entering and storing information on school employees and applicants.
The new law also creates specific provisions for how parents are to be notified when students are victims of sexual offenses.
The legislation was filed in response to a sexual abuse scandal within the Chicago Public Schools system a few years ago.
Coolest product in Illinois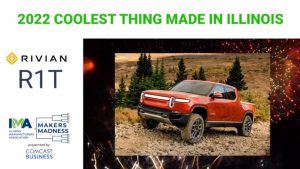 Every year, the IMA hosts the online competition to highlight a wide variety of unique and important products manufactured in the Land of Lincoln. Sen. Wilcox says this year two area companies successfully participated. Jessup Manufacturing in McHenry made the Final 8 for their TexMark Walk product, and Boss Straw in Woodstock was a nominated product, as well.
The Rivian R1T electric pickup truck, manufactured in Normal, is now being referred to as the coolest product made in Illinois, as the winner of the Illinois Manufacturers Association's (IMA) annual Makers Madness competition.
After several years of showing off prototype pickups, Rivian's R1T truck went on sale to the public in September 2021. So far, the company has produced a little more than 3,500 units. For those interested, the cost of an R1T starts at just over $67,000.
Last year's winner was the Termico Traffic Signal Heater, a device used to prevent or reduce the buildup of snow on traffic lights. The heaters are manufactured by Termico in Elk Grove Village.
Motorists should watch for farmers getting to fields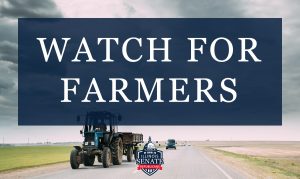 Drivers in rural areas will need to keep an eye out for farm equipment a little longer, as the state's agriculture producers are struggling to get their fieldwork done.
According to the United States Department of Agriculture, just 2 percent of Illinois corn acres have been planted. At the same point in 2021, farmers had 21 percent of their corn in the ground. It is a similar story with soybean fields, as only 1 percent of those acres have been planted, compared to 16 percent completed at the same time last year.
The slow start is the result of continued cold and wet weather so far this spring. Once the weather breaks warm and dry, the public can expect to see many more tractors on the roads as farmers rush to try to make up for lost time.